Women in Ministry Network Events
Women in Ministry Network celebrates women in ministry from all seven mountains of influence (Religion, Media, Government, Education, Business, Family, Arts and Entertainment). At our WIMN events, we gather together to be radically empowered, equipped and mobilized. Join us for one or more of the exciting upcoming events listed below. Also, be sure to check back often for the latest information and newest events.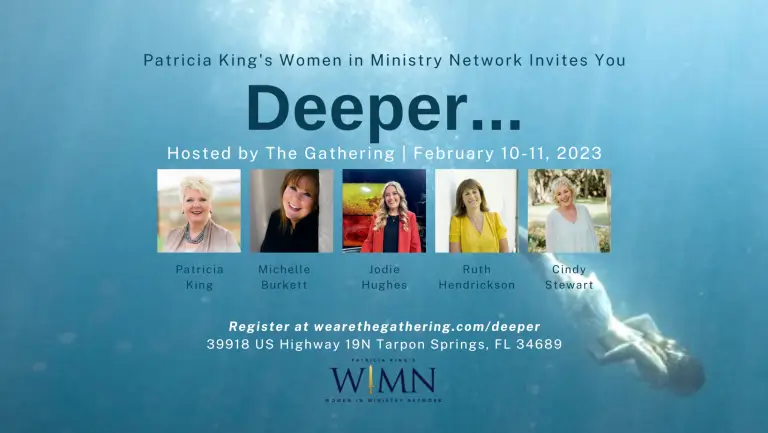 February 10-11, 2023
Tampa, Florida
Is your spirit crying out for the MORE of God?
Are you more thirsty and hungry than you've ever been?
Do you long for immersion in His presence… Are you ready to step into the "wild" of God?
Then come with us as we press in and go DEEPER….
Our "Deeper…" ministers carry His presence, revival fire, and fresh revelation for this weighty season.
God has something deeper of Himself for you. Come expecting!